Welcome in Refrigeration and Heat Pump Technology
Energy efficiency of refrigeration systems, Part 5: Industrial refrigeration
03.04.2019 VDMA 24247-5 "Energy Efficiency of Refrigeration Systems, Part 5: Industrial Refrigeration" provides planners and operators with information on how and by what means the energy efficiency of refrigeration systems and cooling processes in industry can be optimised and how the operator can exert influence by complying with maintenance requirements.
Show article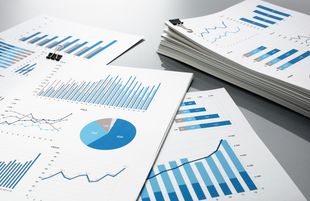 VDMA statistics on process cooling for industrial applications
12.02.2018 Domestic business for manufacturers of industrial process cooling showed a good development in 2016. Significant decline in foreign business. For 2017, companies in the sector are expecting further growth.
Show article
Dr. Karin Jahn
Technical Manager of sector department Refrigeration and Heat Pump Technology, Managing Director Research Council for Refrigeration technology, Managing Director eurammon, Specialized Group Refrigerated Cabinets
Cornelia Roth
Assistant Refrigeration and Heat Pump Technology, eurammon, Research Concil for Refrigeration Technology and Specialized Group Refrigerated Cabinets